Huawei x Gentle Monster Eyeware II - LANG
SKU/ID: 6912985038988 Specifications
Crystal Clear Audio Delivery
Acoustic Design
Stable Seamless Connection
Sale price
$297.00
Regular price
$499.00
Unit price
per
Huawei x Gentle Monster Eyeware II - LANG
Sale price
$297.00
Regular price
$499.00
Unit price
per
Description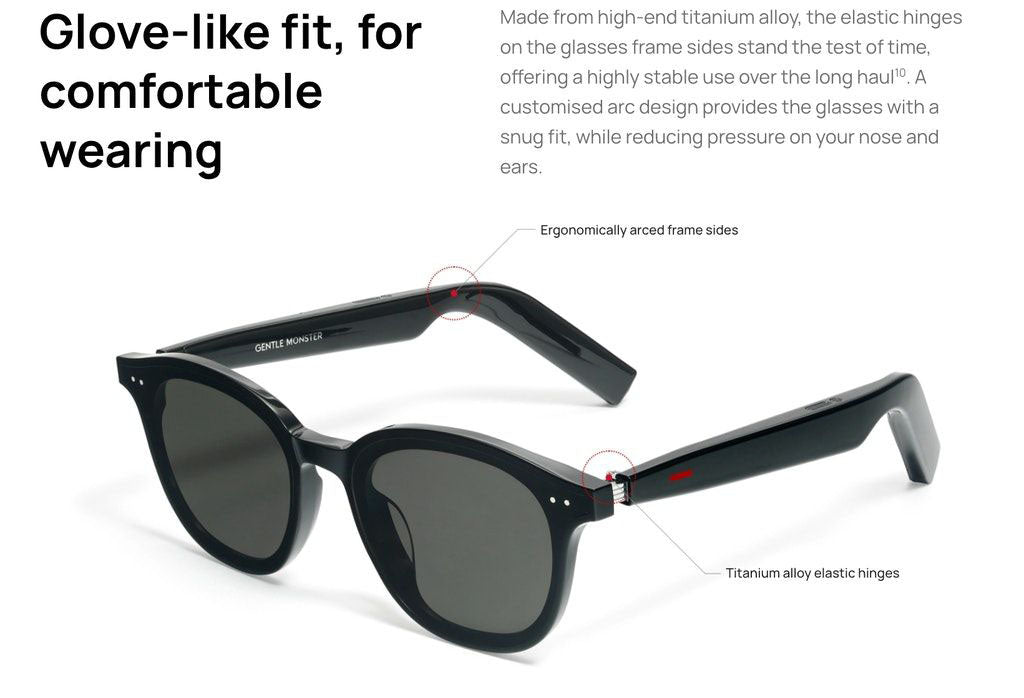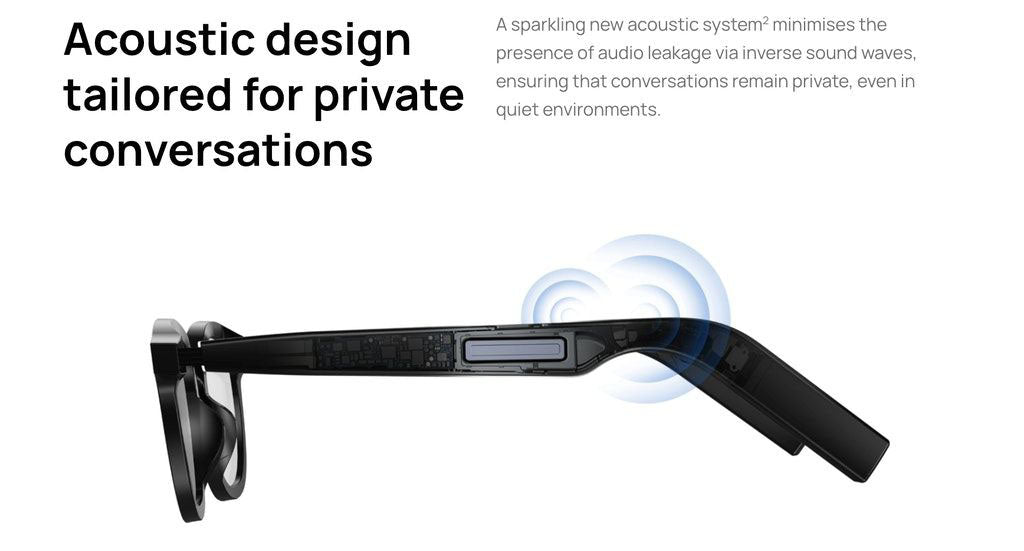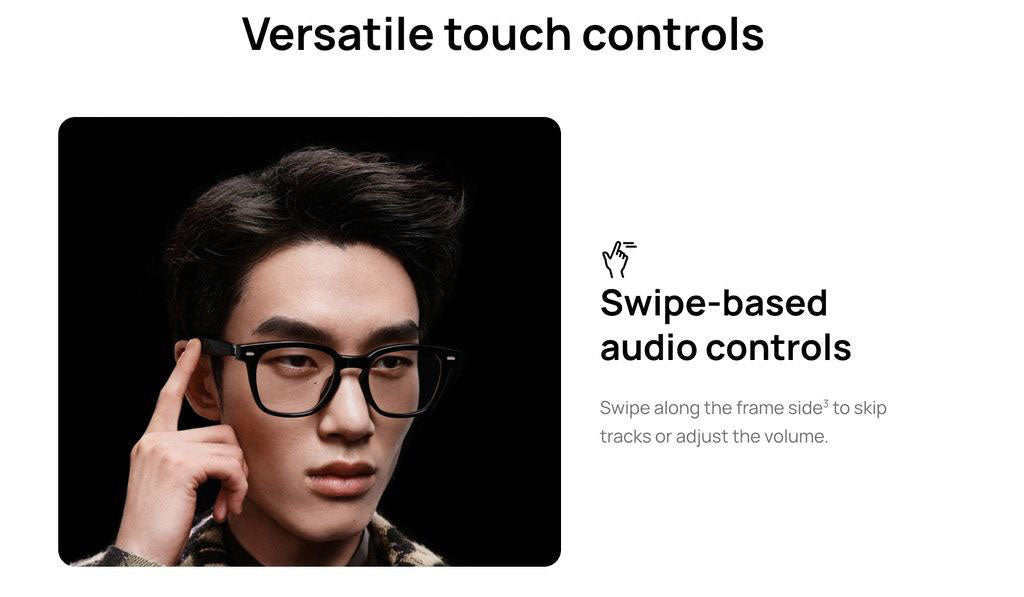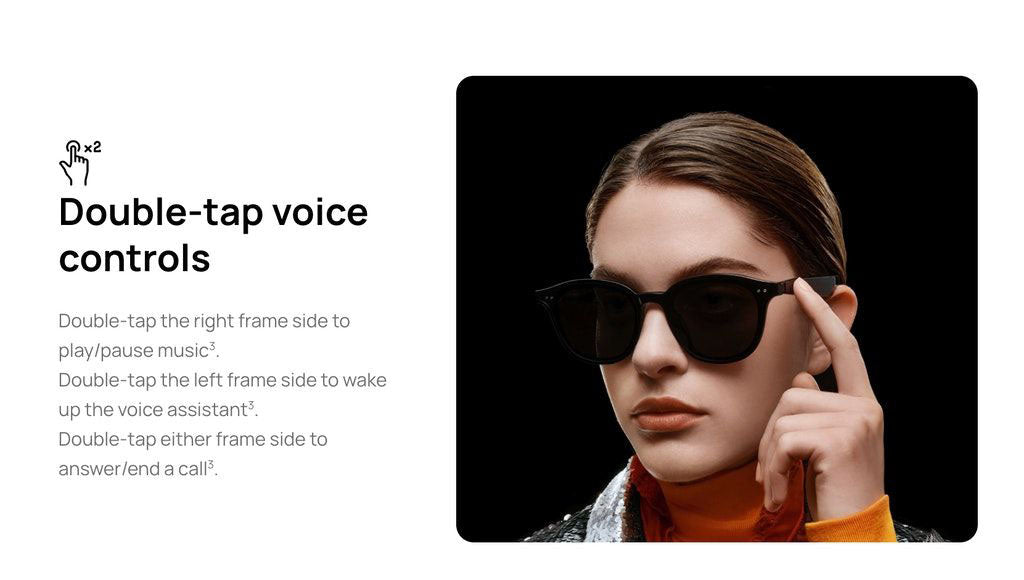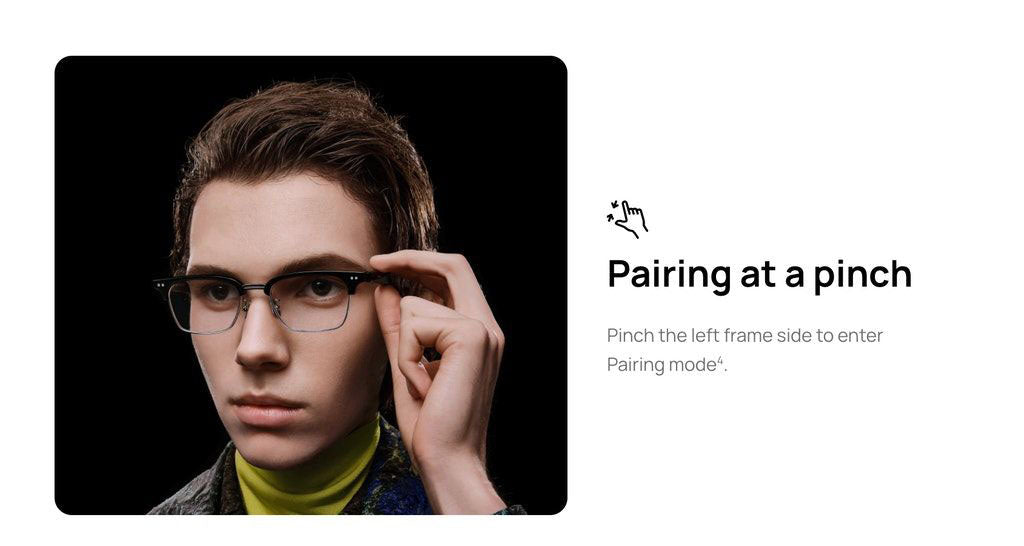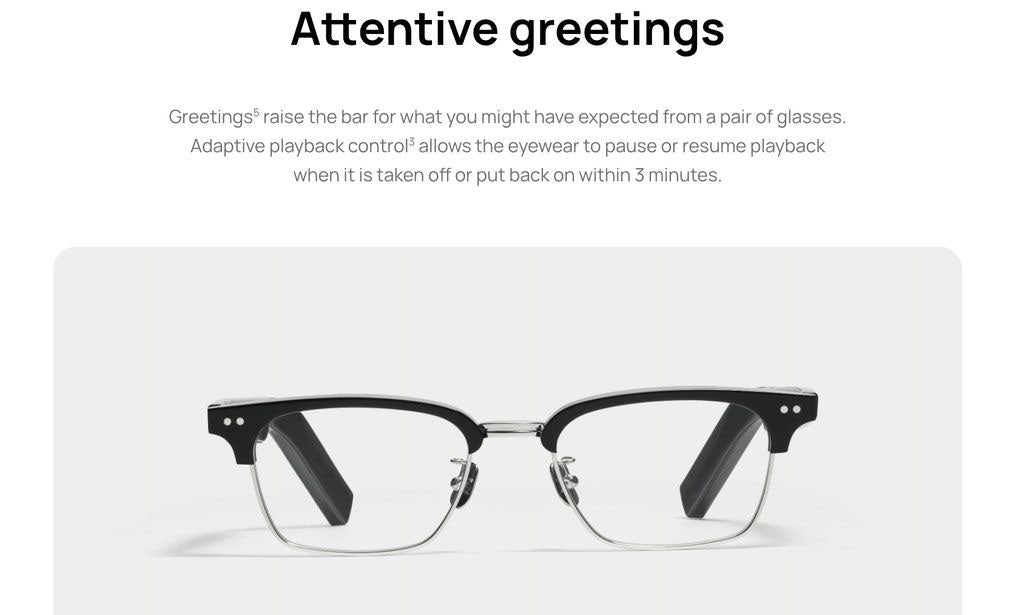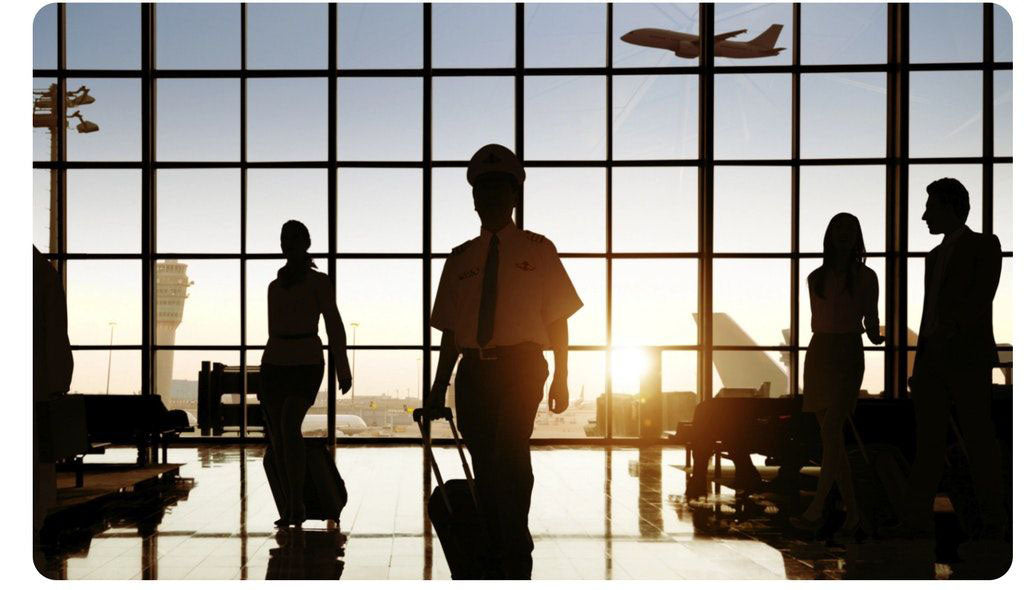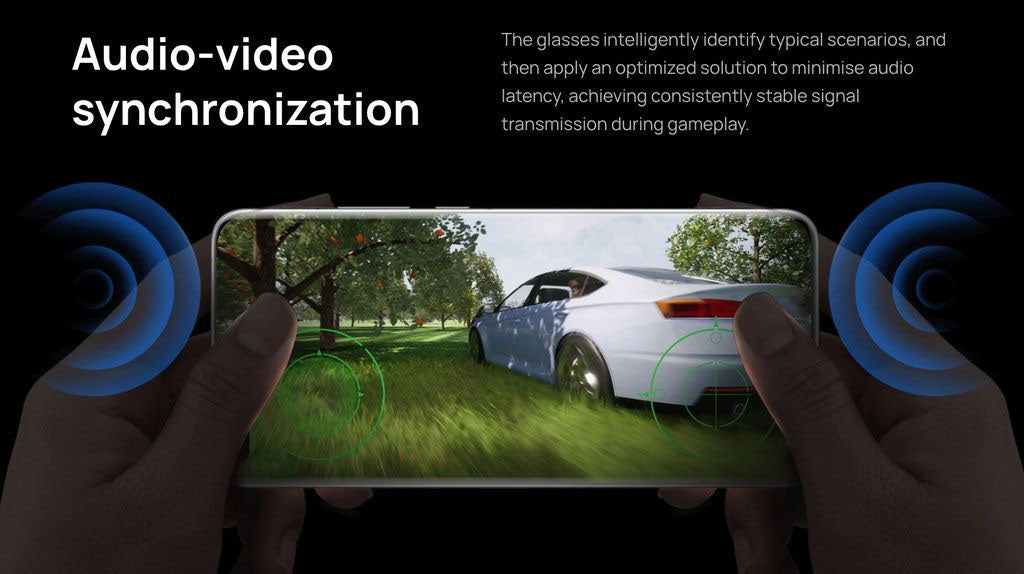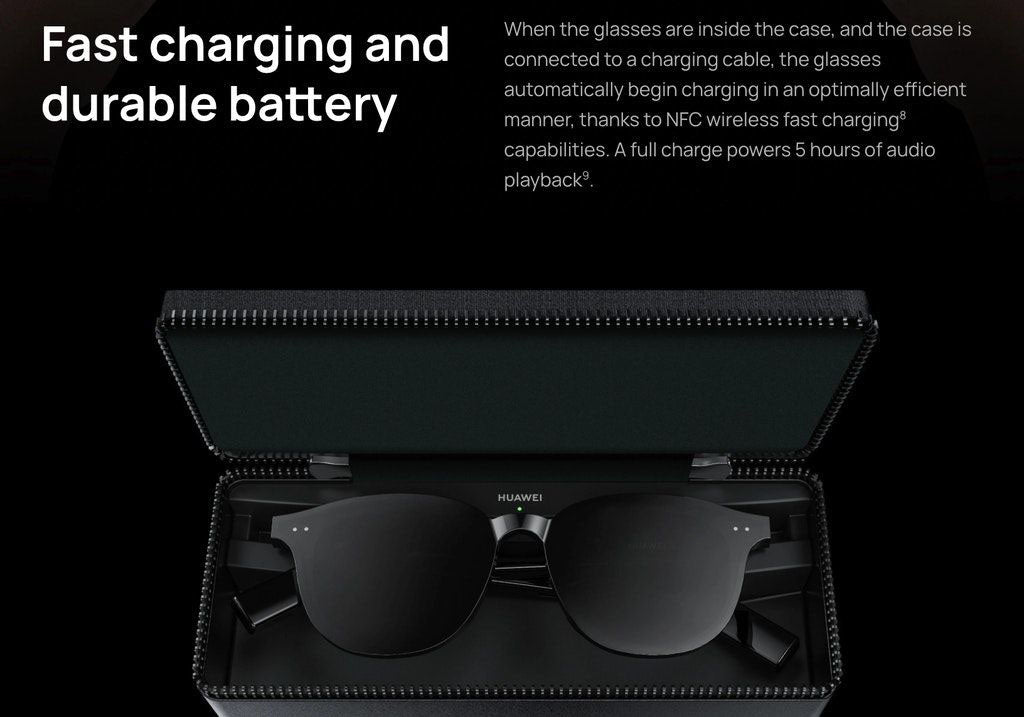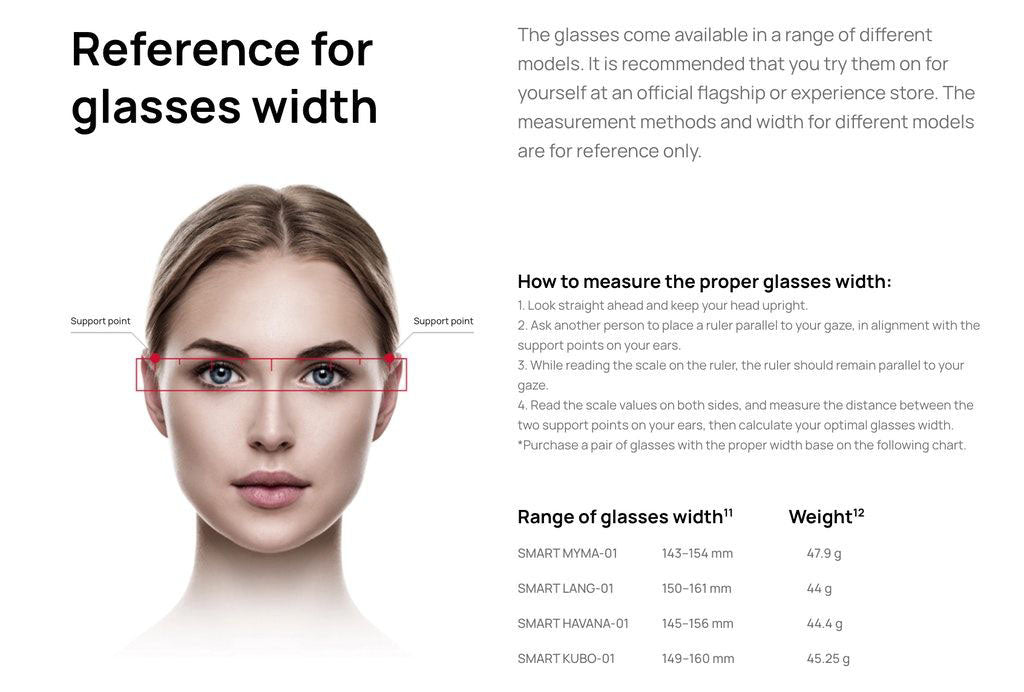 HUAWEI does not provide optometry-related services. Please pay attention to the electronic components packed into the frame sides on the glasses, and do not heat or bend the frame sides. Avoid using any ultrasonic instruments to clean the lenses.
The acoustic system can reduce sound leakage by up to 12 dB. Actual effects may vary depending on ambient noise environment and volume level.
The swipe and double-tap controls are enabled by default, and can be manually disabled.
To customize the pinch control settings, you will need to use version 11.0.3 or later of the AI Life app. Huawei smartphone users can search for and download the AI Life App in the Huawei AppGallery. Other Android users can scan the QR code to download the app by referring to the User Manual in the package. AI Life App is NOT available on iOS or Windows smartphones yet.
High-Quality Wireless Recording picks up audio via the microphone within the glasses, not within your smartphone. This feature is available only with the following Huawei smartphones: HUAWEI Mate 40 Series、HUAWEI Mate 30 Series、HUAWEI Mate 20 Series、HUAWEI P40 Series、 HUAWEI P30 Series、HUAWEI Mate Xs、HUAWEI Mate X. Please upgrade your system to EMUI 11 or later to use this feature. Needs to be used in conjunction with a smartphone camera, mainstream short video App, or an App with live-stream functionality. High-definition recording reaches sampling rates of up to 48 kHz/16 bit. This feature is only available within the Bluetooth reception range.
Data comes from Huawei labs
The "Find Glasses" feature works only in conjunction with Huawei smart devices running EMUI 11 or later. To use this feature, log in to your Huawei ID and enable the "Find Device" feature. This feature will only work if your HUAWEI X GENTLE MONSTER Eyewear II have previously been paired via Bluetooth with the locating device.
For the beeping sound to be activated, the glasses need to be within 20 meters of the locating device and stay connected to it via Bluetooth, in an unobstructed, low-noise environment. Actual conditions may alter functionality.
Greetings are only supported on phones running EMUI: EMUI 9.1.0.193 or later, EMUI 9.1.1.195 or later, EMUI 10.0.0.115 or later, and EMUI 10.1.0.126 or later. If your phone system does not meet the requirements, please use the eyewear with the AI Life app. Experience smart greetings, depending on when you put on the glasses, or after putting them back on within 3 minutes of having taken them off. (Confirm that Smart wear detection is enabled after pairing your phone with the glasses.) Time-sensitive greetings:
Good morning: 6:00 – 11: 59; Good afternoon: 12:00–17:59; Good evening: 18:00 – 22:59.
Greetings are enabled by default, and currently available for Chinese, English, and Korean audio broadcasts. These features can be disabled in the AI Life app.
Before putting on the glasses for the first time, place them in the case, connect the USB-C cable, and then pair the glasses with your phone.
The priority channel technology is only available on HUAWEI Mate 20, HUAWEI Mate 20 Pro, HUAWEI Mate 30 series, HUAWEI Mate RS, HUAWEI Mate Xs, HUAWEI P30 series, and HUAWEI P40 series devices.
The glasses case does not contain a battery. To charge the glasses, you will need to connect the case with a USB-C cable.
Data comes from Huawei labs. During testing, the volume level is set to 60% and the playback duration was 5 hours.
Please try on the glasses at a retail store before purchasing them The glasses frame sides should not be washed. All openings on the glasses should remain dry.
The glasses width refers to the distance between the two support points on your ears. If the measured value is not within the product's offered range, or you have any other questions, please visit an experience store for further assistance.
Data comes from Huawei labs. Product size, product weight, and related specifications are theoretical values only. Actual measurements between individual products may vary. All specifications are subject to the actual product.
Specifications
Dimensions

44.2g

*Product size, product weight, and related specifications are theoretical values only. Actual measurements between individual products may vary. All specifications are subject to the actual product.

Temperature

Operating temperature: 0 °C to 35 °C

Charging temperature: 0 °C to 35 °C

Storage temperature: –20 °C to +45 °C

Bluetooth Compatibility
Bluetooth 5.2
Speaker
There is one dynamic driver unit on the left and right respectively.
Microphone
The two silicon microphones on the main frame temple support voice call uplink noise reduction.
Battery

Capacity: 85 mAh (minimum value)

Type: lithium polymer battery

*Typical value. Actual capacity may vary slightly.

This capacity is the nominal battery capacity. The actual battery capacity for each individual phone may be slightly above or below the nominal battery capacity.

Bluetooth Name
EYEWEAR II
Duration

Music playback duration: up to 5 hours

Voice call duration: up to 3.5 hours

*The preceding data comes from lab testing. The battery life may vary in real-world conditions.

Splash, Water, and Dust Resistant

IP54 rated

*This product is not professional waterproof eyewear. The anti-splash, waterproof, and dustproof features are not permanently valid and may deteriorate due to daily wear and tear.
Click & Collect

Order Online, Pickup in Store

After-sale

Convenient After-sale Service

Express

24 Hours Trackable Dispatching